I am sure many of you have experienced much awkwardness this week with all of the cold.
Hopefully ya'll are getting a warm up this weekend as we are here in the Carolina's.
Awkward:
It's so cold that everything you touch shocks you.

All settled in to watch a RedBox movie and your DVD won't play.

The sad undecorated Christmas tree that is still standing in our house.

Watching the dog try to run on sheets of ice.

Awkward for him...Hilarious for me.

The sticky tube of lip gloss that somehow leaked all over my other lipsticks.
Awesome:
Not having to leave the house on the coldest day on record.

Back into a regular exercise routine.

Receiving New Year's cards from many friends that didn't send Christmas cards.

The return of Downton Abbey.

Running completely out of dog food and remembering that you have a new bag in the back of the car.
Bundling up for cold weather can still be stylish!
Bright colors boost the mood
winter accessories are oh so fabulous.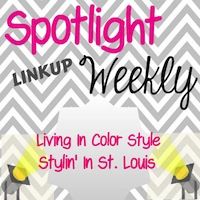 polka dot blouse

-Leo & Ivy