I hope ya'll had an awesome week this week.
Here's to an awesomer weekend!
Awkward:
Never try to take a buffalo wing away from your dog!

You and your friend unknowingly stumble into an over 65 dance party and 70 year old dudes are suddenly hitting on you.

Having a person on a scooter (think Little Rascal, not Vespa) in front of you at the drive-thru.

Wondering what is wrong with the collar of your shirt and finally realizing you buttoned your shirt up wrong.

The people across the street just installed your dream front door on their house.
Awesome:
Joining a neighborhood photography club.

Lovely goodies husband brought back from his trip to London.

Catching up with old friends.

Taking a short road trip and having the perfect playlist where you know all the words to every song.

Realizing you actually like brussel sprouts after thinking you hated them your whole life.
A bit of pattern mixing today with an unexpected pop of neon.
Lots of layers for the cold weather and
strands of necklaces for the finishing touch.
Let's hear about your awkward/awesome moments in the comments.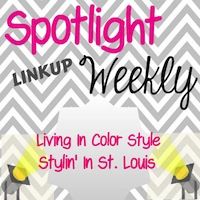 necklaces

-F21/Vera Wang via Kohl's