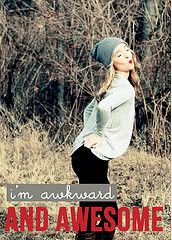 Hi everyone and happy Thursday!
At least I think it is Thursday.
With all of my crazy traveling, I rarely know what day it is anymore.
Just super casual today because I am working in the studio trying to play catch up.
The sunburn on my head is finally peeling. Big chunks of grossness floating around in my hair. Took me about an hour to finally realize what was going on!

Trying to spell out Happy Father's Day in chocolate chips because the only ice cream cakes available said Happy Birthday on them. Trust me when I say it just looked like a bunch of random black dots on the top of the cake.

Unpacking my suitcase and discovering that my hairspray had exploded. Thankfully I had packed it inside a ziplock bag with other items that could have potentially exploded. What a sticky mess.

On my way out the door for a fun evening with friends and stepping in dog poo on the way to the car. Dog poo and espadrilles don't make a good combination.

Son2 going out to the garage to get a bottle of Snapple and almost stepping on a big old snake. Smart kid immediately just chopped it's head off. Turns out it was a Mangrove Snake. People keep them for pets. Thank goodness son2 didn't know that before he chopped the head off!
Having so much fun with friends that we closed down the restaurant at least an hour after it was supposed to close and spending the rest of the night talking in the middle of an empty parking lot.

Getting a dress I have wanted since the first day I saw it in the magazine ad and every time I passed by it in the window at Banana Republic. I finally got it! Last one in my size, 40% off. Yea me!

Husband and sons1&2 making our itinerary for our trip out to LA next week.

Looking forward to date night with husband on Saturday to celebrate our 26th anniversary. I will be wearing above mentioned dress!

Finally moving and putting away a giant pile of clothes in my room and finding $25 underneath the pile. Not only is my room now tidy, I am rich!
I got these great boyfriend shorts at the Loft outlet while in Florida.
I remembered I had a rewards card and so they ended up costing me only $4.
Bad lighting inspired me to try my hand at using a colored frame for this picture.
Have an awesome Thursday today and stay away from dog poo and snakes!
kicks

-gifted from a friend that bought them in London for me