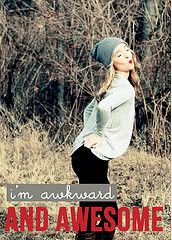 Hello Lovelies,
I am in sunny Los Angeles as you read this. Hope you are having a great Thursday.
Awkward:
My bra strap breaking while I am out running around. Not a good look with one girl contained and the other running loose. Not to mention this was my absolute favorite La Perla bra that is now discontinued.

Being followed around by luggage salesman while son2 and I were shopping for luggage. Dude could not handle the fact that he didn't have what we wanted.

Asking son1 if I could tag along to his haircut because I desperately needed a bang trim. I couldn't risk working on them myself knowing I was about to depart for LA.

Dropping the dog off at the kennel for boarding and being told that the poor dog is behind on her shots.

Our air-conditioning going out downstairs over the weekend. More just HOT than awkward really!
Awesome:
Getting the last free gift with purchase that Ulta had in stock when I purchased by Benefits Cosmetic item

Finding the clothes washing detergent, GAIN with Lavender at Target and buying all that they had. That stuff is impossible to find to use with an HE washer.

(I know it is the little things in life isn't it!?)

Finding an awesome bra replacement at Victoria Secret. Nothing like the one I had, but I love it the most now.

Finding some bins the right size to re-organize my make-up. I knew it wouldn't last from when I did it back in January. Hoping I have found the key to my dilemma.

Being in LA right now with husband and sons and hopefully spotting a few celebs as well.
Are you loving this top as much as I am.
I totally forgot I had it.
It was pushed way in the back of the closet.
It is a thrifted top I got back in March.
Bonus: trimmed in sequins!
Have an Awesome Thursday a wear some sequins during the day. You will feel glamorous all day long, even is shorts!
tank-thrifted
shorts-GAP
sandals-Belk