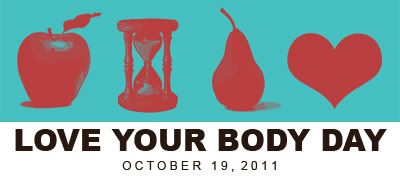 What a great way for those of us in the fashion blogging world to embrace not only ourselves, but the everyday women out in the real world.
The best thing about fashion blogging, besides the great fashions of course, is the representation of the everyday woman.
I grew up with a low self image of myself.

I have dealt with that image for a very long time, even when it wasn't true.

Whether

that image was that I too fat, too old, too wrinkly or just not pretty enough.

It all could ruin my day by what I thought I saw or didn't see in the mirror.
As I have matured and gotten wiser, I realize that self perception should not come from the mirror or the scale.

It should come from inside.

If you exude confidence, joy and self – worth, that is how people see you no matter what size your clothes say,

what number the scale shows or what year you were born!
To you younger readers out there, I say …You need to embrace yourself,

your personality and your zest for life.

People really do see you for what you are inside!
We all need to

remember that God made us as we

are,that he has a plan for us

and that he loves us.
Now go look in the mirror and blow yourself a big kiss!!