If you haven't read the memo yet...
Awkward and Awesome Thursday is moving to Friday!
This Friday, June 28 will the first Awkward and Awesome Friday, so come back and check it out.
I think I have become dress obsessed lately.
It seems like that is all I have been wearing.
They are just so easy in this hot, humid weather.
The day I wore this sleeveless maxi,
I knew I was going to be indoors in a cold environment
so I decided to throw on a button up and tie it at the waist.
It gave this maxi a whole new look and a whole new life.
Just so you don't think I went too matchy, matchy...
I paired some yellow, orange and mint accessories with it.
Sadly the necklace is totally hidden in these pics.
I am linking up with Tara over on Mix and Match for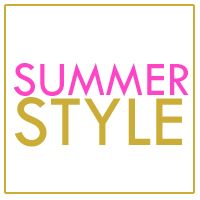 Have you done the waist tied button up before?
Were you amazed at how much it changed your look?
necklace/bracelets

-gifted