It's Friday!!
Just 5 days until Christmas!!
Awkward:
When the car in front of you loses a hub cap and you do NASCAR moves to avoid hitting it.

Making and decorating cookies for a party you are hosting and the cookies look so much like a 4 year old did them that you decide not to serve them at the party.

When you have your purse on the front seat open, you come to a sudden stop and it flips onto the floorboard dumping all of the contents.

Walmart having only 4 checkout people this close to Christmas.

When did the captcha codes get to be 8,000 numbers long?? I beg of you to turn off the captcha codes!
Awesome:
Winning a hair care package from another blogger.

Going to see the new Hobbit movie.

Finishing ALL my Christmas shopping.

When you actually go get your bangs trimmed instead of thinking you can do it yourself.

Making a new dish for dinner and everyone says they like it!
I decided to add a little glamour to my outfit
by pairing my sequin tank with a plain,
chambray shirt, cords and jacket.
The pop of color from the scarf just pulls it all together.
Oh and how about those polka dot leather gloves???
Let's hear your awkward and awesome moments in the comments.
I am also linking up with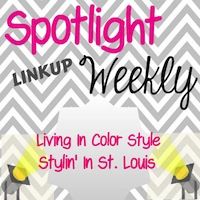 It's all about Sequins and Sparkle this week.