Looks like I am on a nautical kick this week.
I am just trying to think happy warm weather thoughts!
I guess I figure if I put on enough layers
I won't notice that it is still cold outside.
I have been seeing mint and champbray together a lot,
so I decided to give it a try.
I think the added navy just anchors

(pun intended)
it all together.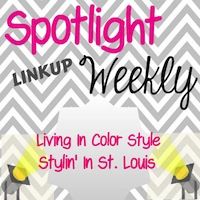 The spotlight this week is button-ups.


PS...The hostess of Pinned It and Did It is on hiatus.
I may still throw in a pinned it and did it every now again!
Are you beginning to think up ways to layer more spring looking clothes?
chambray button-up/anchor T

-Gap
monogram necklace

-Onenecklace
starfish bracelet

-Versona